The faster way to board packet™
So fast it feels like cheating…
Release Announcement
July 5, 2023
Release Notes
Ability to integrate with Microsoft 365 for email delivery
If you have distribution groups set up for each of your community boards in Microsoft 365, you can now link each community to its respective distribution group to keep contact lists up-to-date.
Ability to copy packets.
Ability to copy agenda items (and related files) from one packet to another.
You can now provide a different templates for the owner agendas and board agendas.
A whole new level of awesome…
Automatic page numbering on each agenda item
Accepts multiple file formats (DOC, DOCX, XLS, XLSX, PPT, PPTX, JPG, PNG, PDF)
Allows careful selection of which pages you want to include in the owner packet
Tells you which board members have opened/downloaded the packet after sending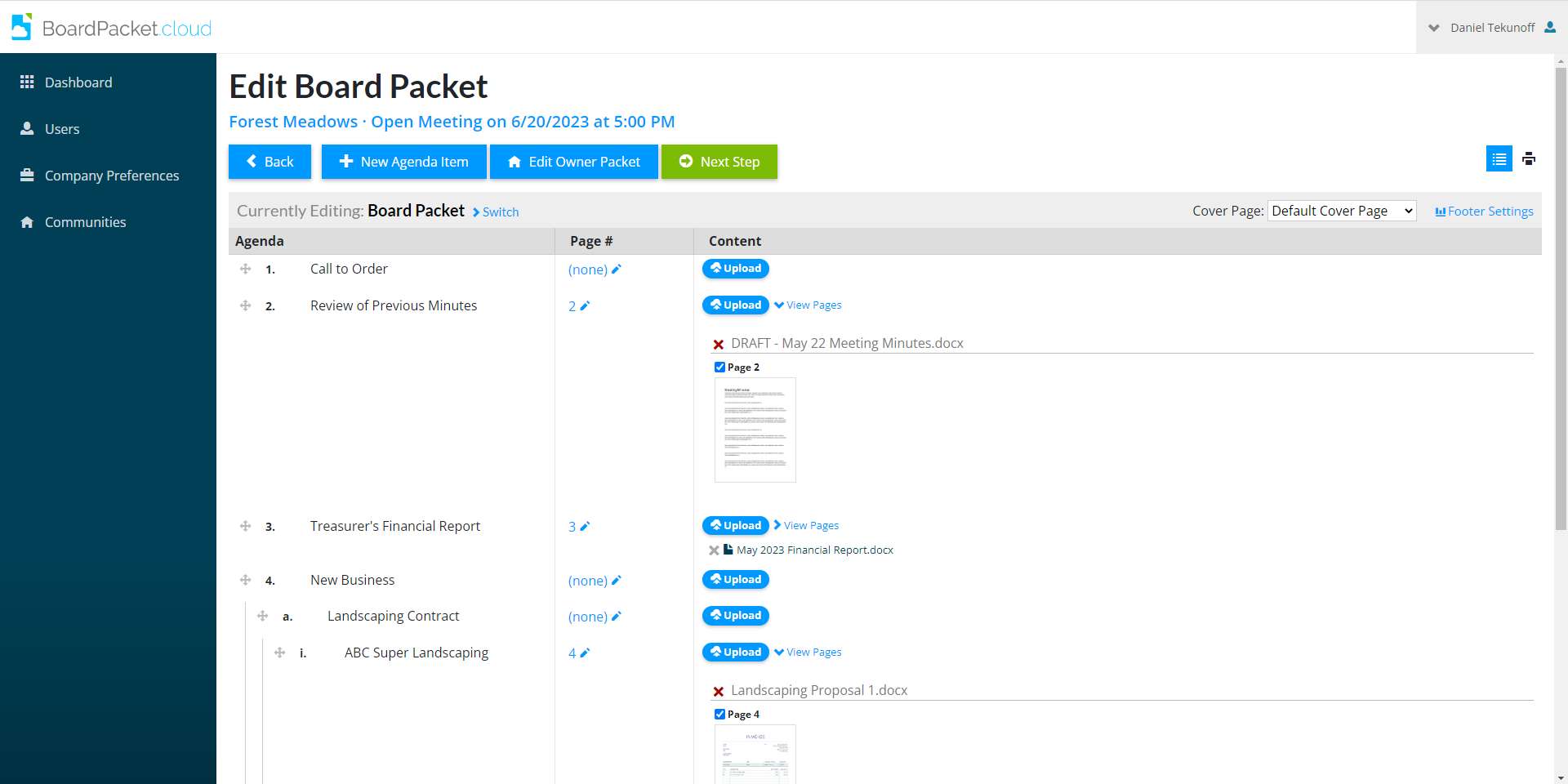 Show/hide pages with a click

Automatic page numbering on the agenda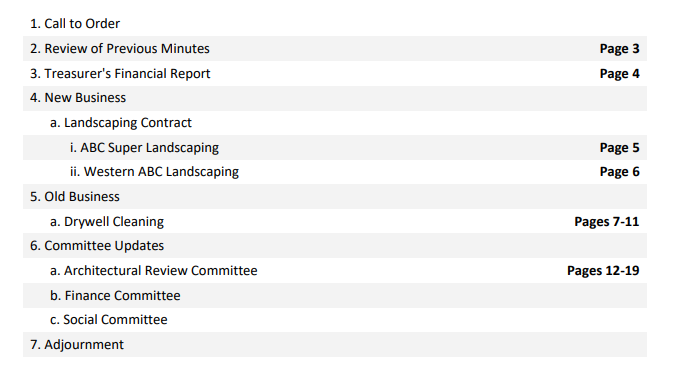 See which board members have downloaded the packet

What are you waiting for?